1996 Timeline < >1998 Timeline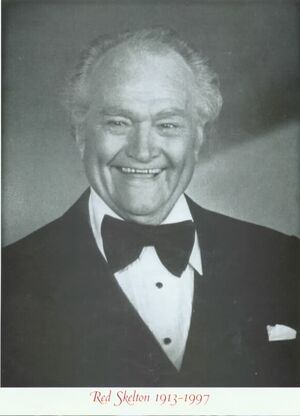 September 17, 1997, Red Skelton died Wednesday 7:48am from respiratory failure.

"I personally believe that each and every one of us was put here for a purpose, and that's to build and not to destroy. And if by chance some day you're not feeling well, you should remember some silly little thing that I've said or done, and it brings back a smile to your face or a chuckle to your heart, then my purpose as the clown has been fulfilled. "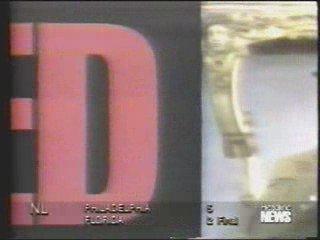 (09/18) Vincennes Sun-Commercial "Good night and God Bless, Red". Evansville Courier "Vincennes recalls boy who made good". Indpls Star "Skelton never forgot his Indiana roots". Anderson H-B "Ball State friend Skelton, 84, dies". LA Times "Red Skelton, TV and Film's Quintessential Clown, Dies". NY Times "Red Skelton, Knockabout Comic and Clown Prince of the Airwaves, Is Dead at 84". CNN "Red Skelton, the sentimental clown, dies at 84".
(09/19) Sun-Commercial "Public will be encouraged to share memories of Red Skelton at tribute". The Times (Porter County) "Local friends recall memories of Red" Dealer of Red's art work in Valparaiso, IN.
(09/21) Memorial service in Vincennes. (09/22) Sun-Commercial "Community says goodbye to Red".
(09/23) Buried in Forest Lawn, Glendale, CA. Find a Grave.
(09/24) Anderson H-B "God bless, Red". "We were never ashamed of Red Skelton" [1]
(09/25) Nuvo "Red is Dead".
(09/26) Washingtonpost.com "Univ. May Get Skelton Auditorium". Plans begin for The Red Skelton Performing Art Center in Vincennes.
(10/08) Indpls Star "Trustees will seek aid for Red Skelton center".
(10/11)
TV Guide
"Red Skelton America's Clown" by Marcel Marceau. "Red Ink" Clips from past TV Guide articles.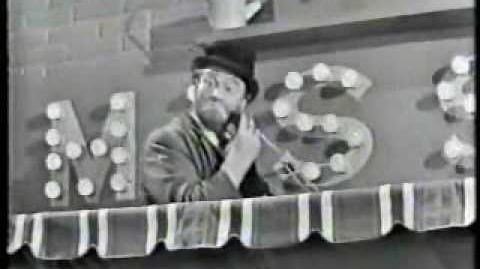 ↑

The Dallas Morning News by Claude Lewis, 09/24/1977
Community content is available under
CC-BY-SA
unless otherwise noted.